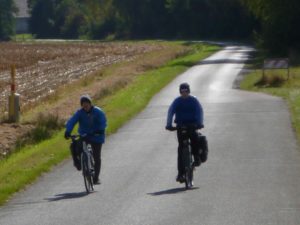 Since back in February an infection caught in Kenya and being unable to perform any physical activity since, now being remedied, I went straight for a challenge: cycling from Cologne to Hamburg. Reaching out for fresh air, pumping up my lungs but also wondering if after six months of inactivity I would be able to make it.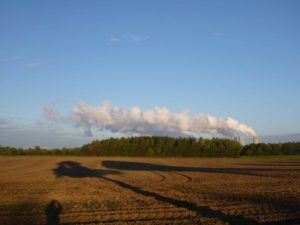 Such a trip is not really a challenge but physical endurance is needed. And motivation. There are two options, go along country roads or follow signed out directions for cycles. Inconvenience: if you follow cycle directions you may have to ride many additional kilometres, riding along country roads you will encounter much traffic on weekdays. Bu depending om what you are out for just go for it. It is fun and if you oversee the stress around you it can be really fun.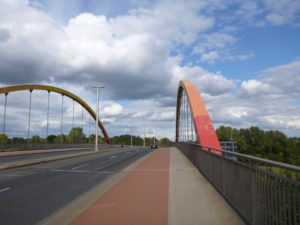 We opted for the country roads. I went with my son and his best friend and to be fair, it is a challenge for 13- years old boys to master such distance. Motivation all along the trip is utmost important. You have to be quite frequently a fully educated psychologist: keeping young chaps on the road. But it was their idea and for me a good start to restart regular physical exercise again.
Preparation does not really need to be done, there are lots of hotels along the route, but you should anyhow plan daily legs and then book a day in advance. As for us cruising along country roads material for accidents, flat tyres and the such-like can be minimal. In fact we needed none.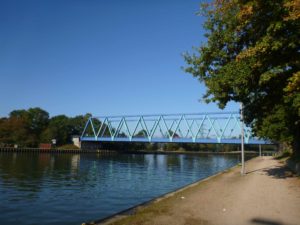 The overall distance is app. 450 Km depending which way you go. So consider 4 to 5 days maximum. Physically the trip is not too exhausting, as there are hardly mountains to cross. A few hills here and there, but nothing spectacular. Sometimes you may get lost between all these unknown and funnily called villages, but hey, this is the fun part of it. As Hamburg is direction north and we had permanently good weather, just follow according to the sun. But a map would be no obstacle to have at hand.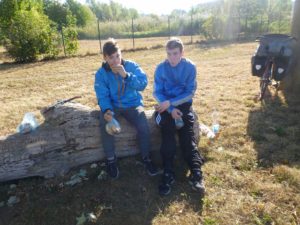 We made 4 stops and I propose to choose amongst Gelsenkirchen, Münster, Osnabrück, Diepholz, Vechta and Rotenburg. Whilst Münster offers vast array of hotels, in Diepholz you will only find 3. So it is important to judge your abilities for the day right after breakfast and check out for the night before well in advance. But again, that option largely depends on the number of hotels on offer at destination.
Depending on your endurance 80 – 120 Km a day is ok to plan. But beware: day 1 is always simple, it is day 2 you have to stand. That is my rhythm, be it on a long-distance cycle ride or mountaineering. Day 2 is and was always a killer.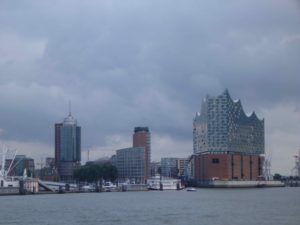 Then you will reach Hamburg.
I can only suggest to go vial the old Elbtunnel. Reaching it you are facing the skyline of Hamburg and it gives you a deep feeling if satisfaction to have made it. There it is, in front of you and you lose all memory of annoying traffic, lost directions or imploding muscles. It is just overwhelming being here and watching the harbour life … until you turn around and pass through the tunnel thinking to yourself "yes, dunnit!"!