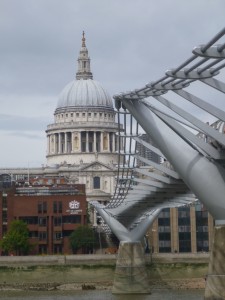 Again, I travelled to England. For the first time since the Brexit vote which I personally took very emotional. I was wondering, what the general mood would be "over there" and how things will be seen and considered.
First stop in Dover. A place I have never been to before but heard so much about. I chose the Hawthorn Farm Campsite to stay over the weekend. Get off the ferry, take the A2 to Canterbury, climb up the hill, first roundabout right and after 3 miles you see a sign for turning left. Once more left and you reached destination. A nice and pleasant place. Facilities are more than ok and many many people being there. Good choice.
One day I went to Deal and another to Dover. Good places to go, but after a day you have seen it all. Obviously, a walk into the White Cliff Park. But I should have taken the shoreline itself, as from up on top you see much less than when being below. However, still nice but clumsy me, I forgot my camera after a rest and when returning 5 minutes later, it was already picked up by somebody and pocketed in. It was not given to the rangers so that's gone. With my photos. Me not so much caring about the camera, but unfortunately all photos gone. What a shame!
Up in Accrington for the annual sales meeting I again chose to take the Edisford Bridge Campsite in Clitheroe. Simple facilities, but very nice and clean. You should definitely have one or two evenings out in the Edisford Bridge Pub – what an experience! And if you want Italian, take the Palazzo right next to the city centre. Take two days for Clitheroe! Worth a visit. Small and cosy.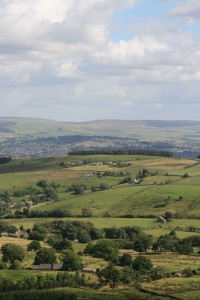 Nearby you have Pendle Hill. Take the bus from Clitheroe and 45 minutes later you reach destination. It is a three hour walk up and down. Nothing big, but on a good day you can see far and anyhow, it is a fairly pleasant walk. And when waiting for the bus to return, right next to the station you have a pub to relax and chill after such explorationary experience.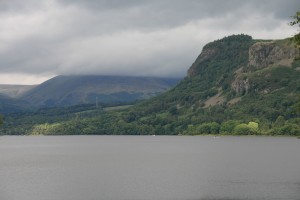 As I had a week between the various sales meetings, I decided to pass that week in Lake District. Again, a place I heard a lot about but was never able to make it there. I decided for Keswick, but my advice is, specifically during summer season, you should reserve in advance. The campsites in and around Keswick are fully booked as this is one of the major tourist destinations up here.
Don't dare leaving your car over night on one of the parking near the centre. They are for daytime use only. Go for fish'n chips on central square. The Burns Farm campsite I cannot really advise. Quite shabby and I was given the last place available – next to the bins! No rebate and none of my fellow campers could be bothered to greet. So I moved to Setmabanning Farm. Very nice. Still a working farm you can get fresh eggs, and in case you are happy with rudimentary facilities just go for it!
And you should definitely try the Horse&Firrin in Threlkeld – best food I had up here!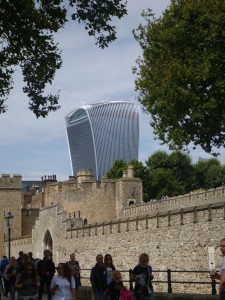 Going back to Clitheroe for the next meetings before heading down to London. Apart from a few meetings I had I took the time to wander around town. Last year when returning there for the first time in 10 years I had issues to orient myself. I thought I had "lost it all". But no, because this time I was walking around and easily found all things I was looking for and which I knew from long time ago before. My old flat in Pimlico, the park in Soho and some specific shops I was after to replenish my wardrobe. But still, so many things have architecturally changed. Amazing … this town neverendlessly changes!
Apart from the tourist and business part of this trip I had quite a few opportunities to discuss the Brexit with some British. As 52% voted in favour it is clear I would meet some who argued in favour, but I was surprised about the arguments: England is an island, so why being part of the EU? Immigrants are not welcome (but isn't that national policy and not prescribed by the EU?). Things should be ruled by England again (but has England not always been in a specific situation?). No Schengen, no Euro, no nothing?
I was proven right, Brexiteers are rather the elder, whereas the Remain-campaign is supported by the young. And it is them who will have to shoulder most of the consequences of the Brexit. As much as I deplore the UK leaving the EU (and all British say the Brexit is a "done deal") I hope, things may change for the better. Listening and talking to people, and despite my reluctance to accept the British move, I am sure Britain will manage.
The country exists at least since 1066, so what difference does it make, if there are 5 years of recession potentially to come? The country and population has proven many times to be adaptable and hence they will manage, even if I don't want to accept them leaving. I am a profound believer in the European idea. But we should stop considering things on a 1-2-3 year long scale. There are many years to come and in the end it'll work this way or another.
I don't want to accept, but I have no choice. But I wont ever like it. For me the UK belongs into the EU, no matter what!