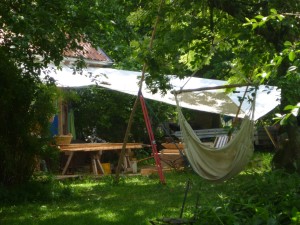 If you always think far when considering your next destination the North of Germany does not seem to become your choice. Obviously mainstream spectacularity is not on offer here, but a mindboggling natural variety is.
Start with the East of Germany (see my blog "Lindow", dated 9th July). Just along the A20 behind the former border between the two Germanys. A neatly quiet and hilly landscape. Large fields of wheat and rapeseed and small and cosy villages are all together putting up the main character of this region attracting many tourists for a stop. Most of them are rushing through to Stralsund, Rügen or Poland not considering a stay, if only for short, here.
Villages are scattered around this region and if you take the time to look around patiently you will find lots of culture, handcraft and an ease of life, though many commute daily to the nearby towns of Lübeck, Schwerin, Wismar or Rostock. Ateliers, galleries, festivals, middle age markets or harbour parties – you name it. There is so much on offer, weekend by weekend – you will be surprised.
Going further North to the coastline I spent a few days in Boltenhagen.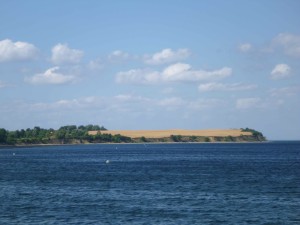 The campsite has been established for years and it is as if you turn a family member to this group of people when moving onto the site. But nobody minds the other's business – just until it turns evening and the drinks are served out. Boltenhagen offers a sandy beach with a chilly but after a while comfortable Baltic Sea, lots of restaurants, bars and the whole infrastructure necessary for a laid back period of time. Don't expect the craze of the youth partying out all through the night. Just take it quiet, prepare for long walks or enjoy the calm in your little corner. Nobody will mind.
Lübeck, a town where you will feel projected into the 18th/19th century with an old town looking for it's comparable. It has been saved of bombing during the WWII so the inner midst architecture is fully intact and has been heavily restored during the last 20 years. It is only a few miles away from the region of the rheinas, so, stay in one of the previously described villages and plan a couple of day trips to Lübeck. There are comparable cities to visit, such as Schwerin, Wismar and Stralsund, but they are quite further away to reach. All of these cities are worth the effort to get there and spend some time walking around medieval atmosphere composed by many impressive manor houses.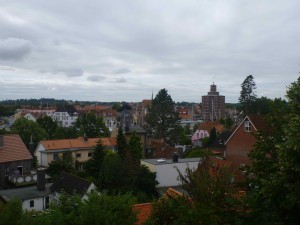 With regards to Eckernförde there is nothing to add, as it is neither to Sylt (please see my blogs dated 21st July and 4thnSeptember).
However, I went in-between these two places by bicycle and the landscape differs tremendously between the East and West of Germany's most northern federal state. The East is hilly due to the glaciers during the last ice-age which was pushing millions of tons of sand and stones until here and also carved out this magnificent landscape. Today many rural streets wind through hills and valleys side-lined by alley trees and fields, both a common appearance across this region.
The further west you turn, the flatter the country turns. Seriously flat. Flat as flat can be. There is a saying: "you can see in the morning who will be coming to visit you in the evening", and true it is. Here 4 dominating colours prevail: the green of the grass, a blue sky and the yellow sun and the grey of the North Sea. Either the grey of itself during the high tide or the grey of the mud. It may seem boring optically but there are many reasons why this place on Earth has been appointed "world heritage site". A unique flora and fauna and people fighting since ages for each and every inch they wrestle off the sea in order to gain more and more land. A very hardship way of life. On the other side farmers from here specialising in cabbage are counted amongst the wealthiest of the nation.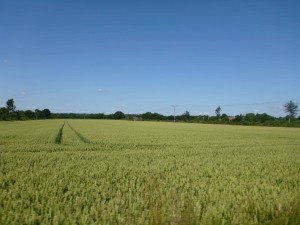 Next and last stop was Hooksiel.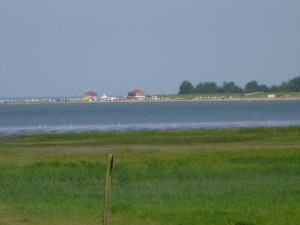 A smallish town west of Bremen and Wilhelmshaven. A similar setting as in Boltenhagen with the only difference, due to the tides the sea is not always there when you personally require. Or you prepare to go swimming at midnight.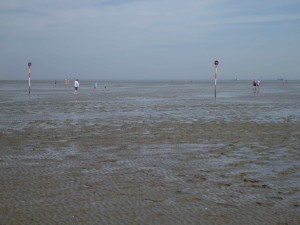 Though the good thing is you pay a daily tourist toll which entitles you to use most of public baths for 1.5 hours fore free. So the midnight swim is not the only alternative to choose from. Otherwise Hooksiel resembles much and in most aspects to Boltenhagen, in the general setting, number of restaurants and most other venues and attractions.
Obviously, there is much more on offer in the North than the shortly described and presented above: take Hamburg, Flensburg, Arnis (smallest town of Germany), islands with weirdest traditions and a diversity you would not expect to be here. From the outside, it seems sleepy and dull, but give it a chance and just follow your nose strolling around. You will be surprised. Don't expect craze of midtown metropolis, though there is if you want: in fact, you can be in one place at once only. And as drinking and driving does not fit together, choose your bar of the day and sink into it.
It will be more trendsetting for yourself than you may think!