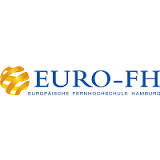 What a relief! The result of the first partial exam was communicated: mathematics. And I gloriously passed with 1.3 according to the German system.
Which is what? 18/20 in French terms and an A/AA in UK-terms?
Anyhow, it is a brilliant result and I am very happy, because I was not sure at all. All previous tests were quite good, too, but I thought I had made some minor concentration mistakes, which apparently was not the case.
Now let's wait for the part "Scientific Working Techniques", where I think I have not really excelled.
Keep you posted!
But for those who speak German, quote:
"Das Gute ist: Teilklausuren, die bereits vorliegen, können bereits eine Aussage über bestehen und Nicht-Bestehen der Gesamtprüfung treffen. So können Sie gar nicht mehr durchfallen, egal wie WiAr TK (50 % an der Note) gelaufen ist, da GLMS TK (ebenfalls 50 % an der Note) mit 1,3 absolviert wurde. Daher hätten Sie schlechtstenfalls mit 3,1 bestanden (nämlich: (1,3+5,0):2). Wir gratulieren!